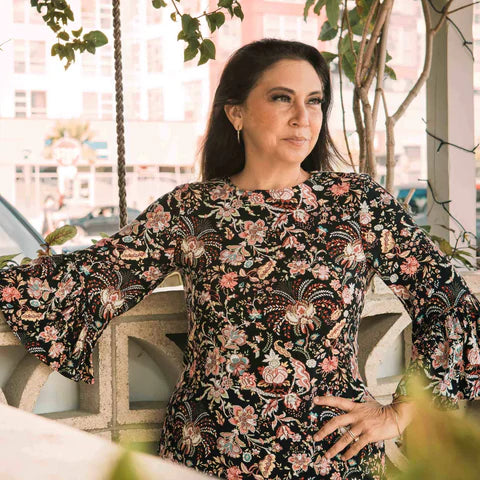 JaleneKANANI
Designer and Mastermind behind NOHO HOME by JaleneKanani Inc. When starting her design journey, she had the hope to create patterns that embodies a curiosity for travel, culture, and design where luxury is the experience.

Our mission with NOHO HOME Contract is to start conversations and ignite connections to place and people through evocative styling and storytelling, forging a connected, authentic global village.

Launched in 2008, JaleneKANANI's collections were featured in luxury resorts worldwide including Hilton, Starwood, Fairmont, Marriot, Wyndham and Disney Properties. The designs include fabric, carpet, and glass and stone mosaic offered through brand partners, Duralee, Durkan and Artaic.
Micro-Factory Video Tour
Located in Waipio, Hawaii, our Micro-Factory has the capacity to design, manufacture, and ship our products to anywhere in the world. JaleneKanani has created job oppurtunities for a diverse group of Hawaii residents as well as internship oppurtunies for undergradute students located in Oahu, Hawaii. The Micro-Factory holds 2 Dye Sublimation Printers, 1 Rotary Heat Transfer Press, 1 Heat Press, 1 Eastsign Laser Cutter, and much more.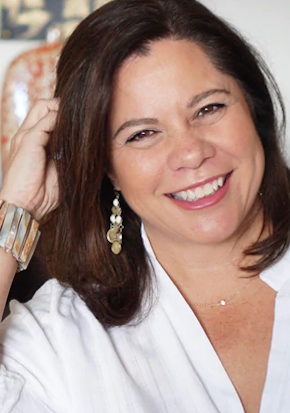 LORI HIEGER
Director of Business Development
Lori Hieger was born and raised on Oʻahu, Hawaiʻi and graduated from Kamehameha Schools Kapālama – she holds a Bachelor of Arts (BA) in Political Science from Loyola Marymount University in Los Angeles, California.  Having worked and lived on both coasts of the United States, Lori has extensive and diverse experience working in sales, operations, and management that allow her a seasoned approach in her role as the leader of NOHO HOME's Contract and Wholesale divisions.
Lori's optimism, work-ethic and focus on results combined with the love of her native heritage give her a unique perspective and insight to connect with people – her passion for connecting Hawaiian culture to living spaces and home design increases her value to the team.
Contact Lori